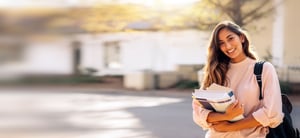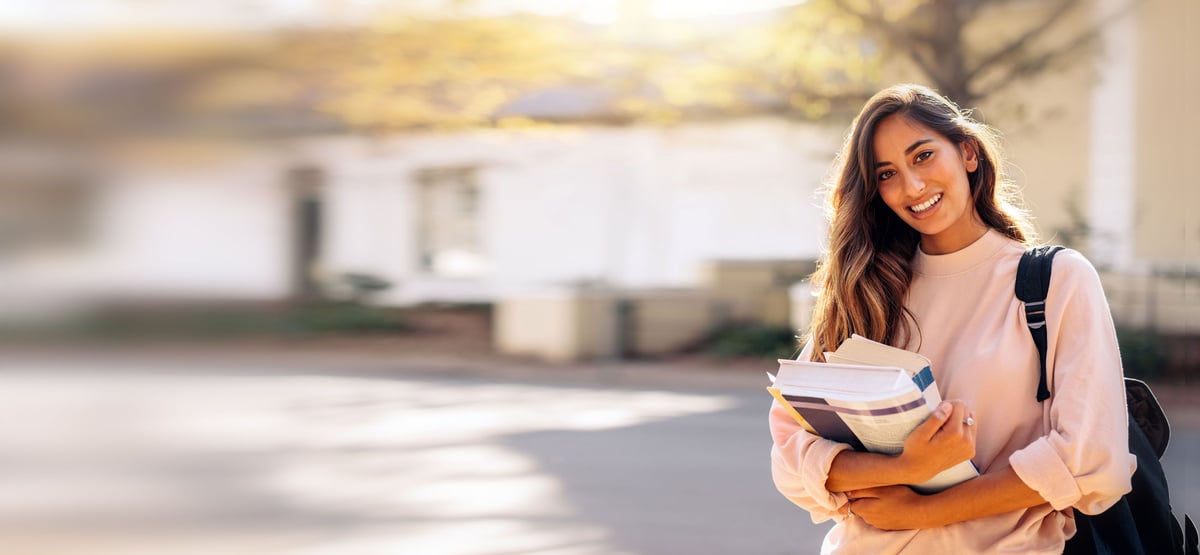 Banking for Students
Learn to manage money and prepare for the cost of vocational training or higher education.
Here's how to cultivate sensible financial habits:
1. Establish a Savings Habit
Time is on your side. Learn how to set goals for your money and start saving now. Developing this excellent habit in your teens and early twenties will help you effectively manage money for the rest of your life. Don't have an immediate goal in mind? Think of your savings account as an emergency fund you can tap later if there's an important or pressing need. (Whether that's paying for books or Spring Break.)
CBC Bank offers saving accounts specifically designed for students:
2. Open a Checking Account
Use a checking account to understand how to sensibly handle daily financial decisions and track spending. Manage your budget, including paying your bills on time and verifying transactions.
One unique aspect of having a checking account at CBC Bank is the option to carry your school colors with one of our exclusive School Debit Cards. The cards are customized with your school colors and logo, and $10 will be donated to your school when a card is printed!
Our

Student Checking Account

was created especially for students and their needs.
3. Plan for College or Vocational Training
It's never too early for students and their families to identify and earmark resources for financing a college education, whether from savings, loans, grants, scholarships or work income.
College Savings Plan
CBC Bank offers several options to help you fund the cost of education or vocational training. (And it's okay to start small!) Start now with a college savings plan that both you and your family can contribute to:
Personal Savings - Begin with as little as $100.00. Add deposits either weekly or monthly and watch your savings grow.

Federal Financial Aid for Higher Education (FAFSA) - All college applicants and their parents or guardians should become familiar with the most recent FAFSA guidelines and deadlines which can be found at http://www.fafsa.ed.gov/. Applications for federal student aid may also be available from your high school counselors, public library, or college financial aid office.
4. Follow these Tips For Effective Financial Management
Set a savings goal and keep track of your progress.
If you have a job, don't spend everything you make.
Record ALL your transactions daily for your checking and savings accounts, whether they are made with debit or credit cards or paper checks and deposit slips.
Know your account details such as overdraft charges, interest rates, withdrawal restrictions, minimum balances, etc.