4 Things To Know Before Opening a Bank Account
So, you want to open a personal or savings account, but you're not sure where to start? This guide is here to help!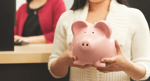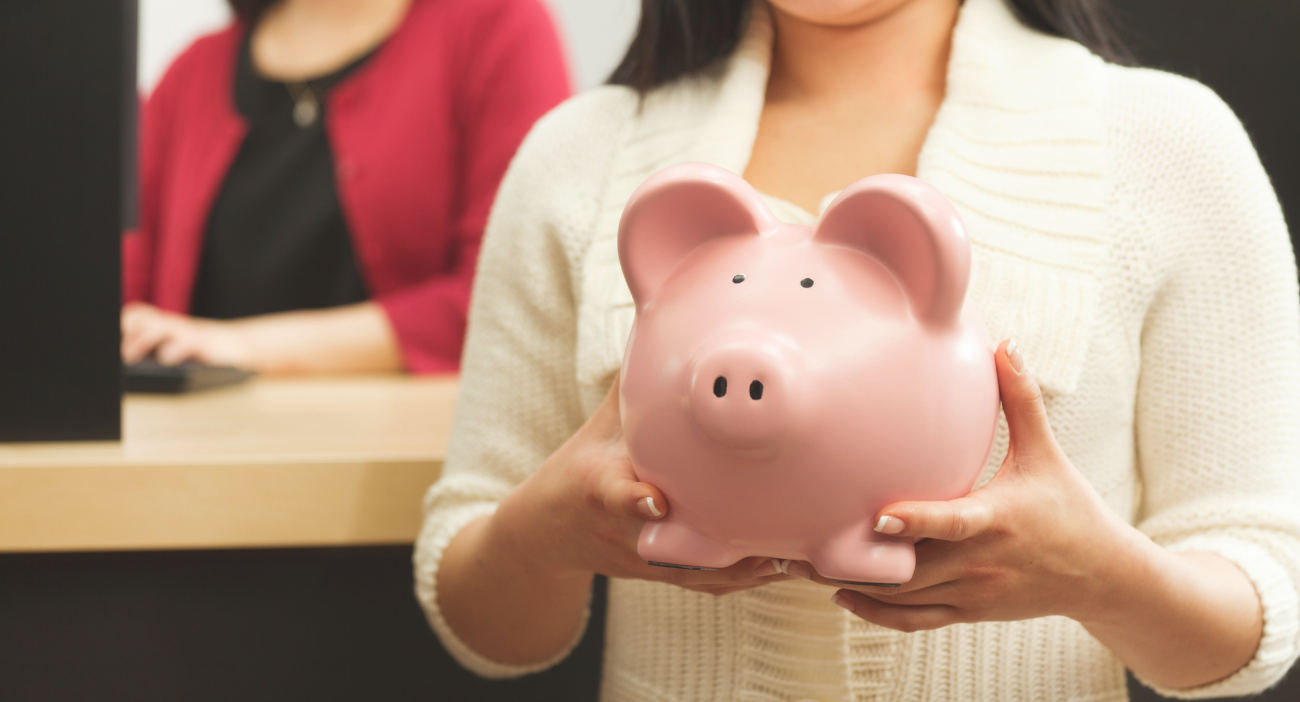 Here's how to find a bank you trust, important aspects to consider when comparing account options, and even what documentation most establishments require.
1. Ask the Right Questions
All banks are not the same. Ask family and friends for recommendations! It's important to find a bank you can trust, and often family or friends can help based on where they bank. If you're still left with several options, look for a bank whose staff is personal, caring, and helpful because at the end of the day, you will have to do business together.
Call or visit a local branch. Get a sense of the bank you're thinking about opening a checking or savings account with. Use the call or visit as a tool to ascertain that the bank you choose has branches convenient to you, and hours that work for you (if you plan to use a physical location).
If you'd rather bank on-the-go or from home, find out if the bank has online banking or a mobile app. Not all banks do! Both provide convenience and flexibility.
Be sure to consider a community bank. These local banks know and have roots in your community. In particular, they work with customers to provide more personalized financial services beyond checking and savings accounts.
Many banks help their customers grow financially as well, providing other financial services when they need them — home mortgages and car loans, to personal and small business loans at advantageous rates. In fact, often it can be easier to obtain additional services if you already have a checking or savings account at an institution.
This is true here at CBC Bank. Our representatives can better help you more completely if they know your life and your financial situation. If you enter the market for a home loan, for example, we can provide you with targeted advice about the size of your loan and the options that help your maximum mortgage suit you.
2. Evaluate Account Options
What other sorts of things do you need to ask about? A bank's services! Again, not all banks are the same. Check into the following factors:
What are the account fees? Some banks charge fees on accounts; others charge fees only if balances (the amount of money in the account) fall below a certain level. Always find out what the fees are.
In addition, banks can charge fees for services such as ATMs and overdrafts. (An overdraft is writing a check for more than you have in your account). Again, find out what the fees are and compare them. If ATM fees exist, are they waived for any specific ATMS (such as those at the bank's branches or in specific locations)? How much is the overdraft fee?
Find out what the minimum balance requirement is. Many banks require a minimum amount, but some don't, especially for younger people. Do the fees vary by amount in the account?
What is the current interest rate? Does the bank offer interest rates on its checking accounts? Some do, at least on qualifying accounts. Find out if there is a minimum or other requirements for interest-bearing checking and what the interest rate is.
All savings accounts have an interest rate. If you are planning on opening a savings account or may in the future, you need to know what interest the bank pays. Is the interest rate variable by the amount in the account? Find out and what the various amounts are.
What account services does the bank offer? Banks also vary in the services they offer customers. Some, for example, offer online bill pay. Paying bills online can be a major convenience, ensuring that you no longer have to stamp and mail bills or worry about missing a due date. Some offer direct deposit. Direct deposit of your paycheck can also provide major convenience and streamline your cash flow.
Others offer low balance reports or alerts, so you can manage your accounts effectively.
Some banks (like CBC Bank) also offer accounts tailored to life stages. Students, for example, need convenient and on-the-go services, such as online and mobile phone options and debit cards that can be used to access cash anywhere. People over 50 may want investment advisory services and options such as safe deposit boxes to keep important documents secure.
What is the best account for you? Spend some time considering whether you want to open a personal checking account, a savings account, or both. They serve different functions in your financial life. If you are a small business owner or proprietor, consider whether you want a business checking or business savings account.
A personal checking account allows you to manage your money on a day-to-day basis, to pay bills regularly and to withdraw money when you need it. It's a place for your paychecks or other income to be deposited. Checking accounts are the site of most people's daily and monthly cash flow.
A personal savings account, on the other hand, is generally money put away for, yes, savings! Reserving three to six months' of income into a savings account is a smart financial plan in case of an emergency. An emergency fund is just what it sounds like – money to tide you over in case of an illness, job loss, or an unexpected bill.
But many people also put money in a savings account for a specific purpose. If you're saving for a house down payment, for example, you can sock the money away into a savings account. Other people save for holiday gift-giving or other purposes.
In all cases, money in a savings account earns interest. Having a separate account for a specific purpose can also work against the possibility that you'll spend the money rather than saving it.
If you run a small business, the checking account is the daily and monthly lifeblood of paying your expenses and your employees. The savings account can be used to manage your cash flow and even as future collateral for a small business loan.
3. Be Prepared to Make a Deposit
Once you make the decision on the bank and the type of account you would like to open, be prepared to make a deposit.
Banks usually require a checking or savings account be opened with between $25 and $100.
You also need to think about how much money you want to put in the account. For a checking account, you need enough to comfortably cover any bills that may be coming due. For a savings account, think about the amount you open it with versus your goals. How much might you save every month?
How will you make the first initial deposit? Most banks allow you to open a checking or a savings account with cash, a check from another institution, or a money order. If you open it with a check, it may have to clear before the money is accessible to you.
Be sure to think about minimum balances when deciding how much to deposit initially. Falling short of any minimum balance requirement may result in charges – and you want to avoid those.
4. Bring Up-to-Date Documentation
Bring Up-To-Date Documentation
All banks require proof of identification (ID) to open an account. They will likely require specific forms of ID. Save yourself the headache of multiple trips to the bank and make sure you bring the essential documents.
Required ID is important, because the bank needs to verify your name, date of birth, and address. Common forms of ID include the following:
Government-issued ID: driver's license, Social Security card, Individual Taxpayer Identification Number (ITIN) for those not eligible for a Social Security number, passport, or other government-issued ID.
A bill (such as a utility, phone, or water bill) with your name and address.
In addition, please be able to provide the Social Security number and date of birth for any beneficiaries you would like to add to the account.
Check out our downloadable checklist you can use to gather all your documents and bring with you to open an account at CBC Bank.
Required Documentation for Personal Accounts
Photo ID (such as driver's license or passport) and current identifying information of all signing parties
Bill showing your name and current address
Name, Social Security number and date of birth for any beneficiaries
Opening deposit, which varies depending on the type of checking account
Required Documentation for Business Accounts
Government-Issued Proof of Taxpayer Identification Number (TIN) or Employer Identification Number (EIN) (Limited Liability Corporation (LLC)/ Corporation / Sole Proprietor)
Operating Agreement (LLC) or Corporate Resolution (Corp) showing percentage of ownership including current driver's license information for all owners
Business License (Sole Proprietor)
Must be active and compliant with the Georgia Secretary of State regulations
Photo ID and current identifying information of all signing parties
Opening deposit, varies depending on the type of checking account
Benefits of a Checking or Savings Account at CBC Bank
We've been serving South Georgia for more than 90 years. And as a true community bank, we understand the needs of our local communities. There are many benefits of opening your checking and/or savings account here at CBC Bank, including:
Interest-bearing checking accounts
Checking accounts with no monthly fees
Direct deposit
Online banking
Mobile app banking
Checking accounts with no minimum balance
Small business banking
Checking accounts geared to your life (with targeted offerings)
Students (online and mobile options, free debit card)
People over 50 (free safe deposit box for one year)
In addition, we offer the following financial services for our customers:
Mortgage loans
Home equity lines or credit
Credit cards
Personal loans
Vehicle loans
Boat loans
Business loans
Personal investing
Business investing
Open a Checking or Savings Account Today
Use our downloadable checklist to gather all the documents you'll need to bring with you to CBC Bank.
Download Checklist
CBC Bank – Your Neighborhood Bank
CBC Bank has branches throughout Valdosta and multiple locations in South Georgia. We're here to help! Call or visit your local branch to speak with a branch representative for more information to find the best checking or savings account for you or your business.