How to Build Your Dream Home with a Construction Loan
Do you have a vision for your dream home? Sometimes, the real estate market doesn't always provide the perfect home, but that doesn't mean you have to settle or give up on your dream!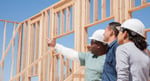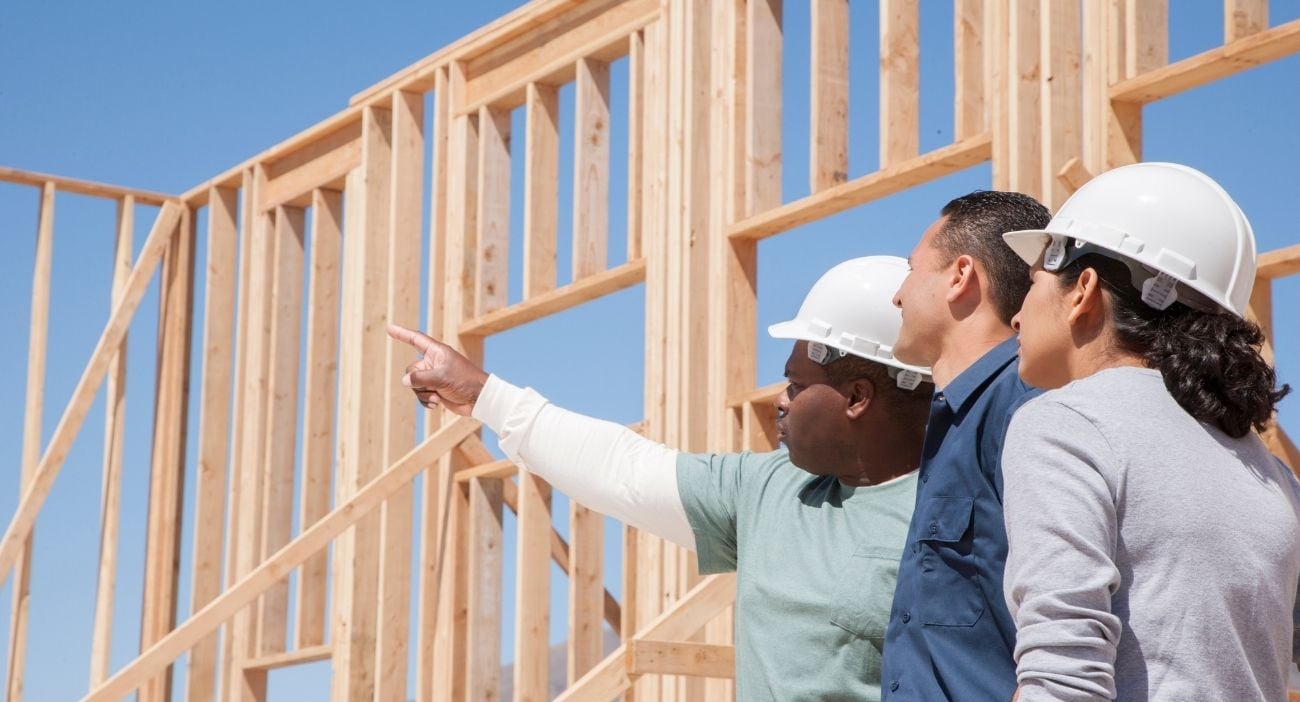 Construction loans offer possibilities to customize features to your liking; however, building a home on a plot of land is significantly different from buying an existing home with a standard mortgage. Before getting started, it's important to understand how the construction loan process works.
A standard mortgage is obtained with a specific house in mind. The mortgage is a loan that lets you pay monthly on the principal and interest for the house over a long term, generally 15 to 30 years until you own it in full.
A construction loan generally is obtained in two parts. The first part is a short-term loan for a year or so, on which you'll pay just the interest. This is for the building of the house itself. It is usually divided into a series of smaller payments, called "draws," which goes to your contractor to build the house.
Once the house is completed, the loan is then converted into a permanent mortgage loan. This is a traditional loan in which you'll pay principal, interest (and property taxes) over the long term until you own the house in full, just as you do in a standard mortgage.
Throughout the construction loan process, the lender will work closely with you and the contractor to make sure that the building is progressing as it should, that it's being done with sufficient quality, and that it meets code and other required standards. This is just as important to the builder as it is to you, because the finished house is security for when your construction loan converts to your permanent mortgage.
Construction can be much more complicated than buying an already existing house. Building delays, for example, can occur for a number of reasons, including weather and materials in short supply. Both you and the lender need to carefully consider the timeline, processes, additional fees, and potential delays. You'll also need to be prepared for potential cost overruns by having extra funds set aside for this purpose.
Getting Started
It's important to truly understand what a construction loan entails before deciding if it's something you want to take on or can financially handle.
Construction loan requirements include financially qualifying for the loan, as well as a thorough review of your plans and contractor. It can be helpful to work with a local lender like CBC Bank because we take the time to get to know you, your plans, and walk you through the whole process so you can realize your dream. This way, you know exactly what to expect, what's needed to qualify, and what to be prepared for as you build your dream home. Additionally, a local lender knows the area and works with a number of builders in their community. They can help inform you of what to look for in a homebuilder for your specific needs so that you can make an educated decision when choosing a builder.
Qualifying and Pre-approval
If you're looking to build your dream home, make sure to get pre-approved before moving too far along in the planning process. Prequalification lets you know the amount and type of loan a lender is willing to approve. If you go ahead without prequalification – and are ultimately not approved for the loan – you could find that you spent a lot of time, energy, and money paying for plans, specifications, and blueprints that you can't use.
Preapproval for a construction loan is more lengthy and involved than preapproval for a standard mortgage. With standard mortgages, the house secures the loan, so the bank has collateral. With construction loans, the lender doesn't have security until the house is completed, so there is more to review.
Financial
When you apply for a construction loan, the lender will want to see proof of financial ability to make payments, by requiring the following documentation:
Proof of income (your salary)
Bank statements
Employment history
Proposed down payment
Your credit score and credit history
These documents are also required for a standard mortgage.
Construction
Documents relating to the construction and suitability of the home will also be required for pre-approval, including the following:
Plans
Specifications
Blueprints
Lenders may also require the builder's financial information, such as profit and loss or cash flow statements, length of time in business, licensing, and other documents.
Find the Right Lender
As you set out to build your home, the right lender can make all the difference.
You are going to be working with this lender for an extended period of time, so it's important to find an established one you can trust. An experienced lender will be knowledgeable about construction loans and can offer reassuring answers to questions along the way.
Consider a community bank, which is more familiar with local construction processes, people, and the market. They can also offer more relevant advice for your area when it comes to qualified contractors, potential building delays, and more.
Questions to Ask a Potential Lender
Remember, not all banks or lenders are alike, so asking questions is important. Different lenders may have different requirements and offer different types of loans. Ask open-ended questions, such as:
What's your experience with construction loans and the overall process?
Rates are low right now – do you offer a fixed rate product?
After the construction loan, how do you handle the permanent mortgage loan?
Not all lenders offer both construction and mortgage loans, for example. A lender that does, such as CBC Bank, can save you time and money in fees and appraisals, as well as at closing. In addition, you have the comfort and security of working with people who are familiar with you and your situation throughout the whole process.
Ask about interest rates and terms. Currently, interest rates are very low, so make sure the lender offers a fixed rate product. (Also, if you're not quite ready to start the loan process now, CBC Bank lets you track interest rates through RateWatch so you can stay updated while you continue to house hunt or decide on a construction loan.)
Loan and Building Process
Construction loans include the building process. It's important to realize that you will be making payments on the first part of a construction loan before you actually live in the house! Payments will occur as the home is built.
One of the key steps is finding a reliable builder. You will need to get house plans in order to secure a certified builder.
This is a highly important step because the person will be working on your dream house! Be patient as you search to find the right partner. A community lender like CBC Bank can provide suggestions on reputable contractors they've worked with in the past.
Tips for finding a quality home builder:
Research local contractors. Ask real estate agents, lenders, and friends for their recommendations
Make a pros and cons list as you interview builders. How much experience do they have? What types of homes have they built?
Remember: Maintain Healthy Saving and Spending Habits Before and During the Build
Because construction loans typically require more money upfront than traditional mortgages, it's important to be prepared. Maintain healthy spending and saving habits if building a home is on your horizon.
Weather or other issues can sometimes affect how quickly construction is completed. If you're taking out a construction loan, you should also have extra money set aside for any potential budget issues.
CBC Bank Can Help You Build Your Dream Home
If you've spent a long time thinking about a dream home, it can be very exciting when the prospect of actually building it becomes a reality.
Whether you want a large home in the South Georgia countryside or a smaller house closer to town, CBC Bank has a long history of helping families in our community achieve their goals.
Community banks pride themselves in giving customers a personalized and friendly experience. Because employees and staff are invested in the local area, they can provide more specific advice and answers to questions. And unlike big banks, community-based banks can dedicate more time to you and your family when it comes to a mortgage or loan. Our goal at CBC Bank is to make the construction loan process as easy and clear as possible, from start to finish.
One of our lenders can walk you through the entire construction loan process step-by-step, so you will feel confident and comfortable about what's involved.